Tell me about this app
It took me all night to think up the title.
I have often forgotten to check my lottery tickets because I really cannot be bothered to sit through the Lottery show on the BBC, and tend to remember to check the next day. I thought "wouldn't it be great if something just checked my ticket then told me if i matched any balls or not on the Lotto?". I couldn't find anything that did the job well, so I've created it myself, and here it is - Lottery Notify!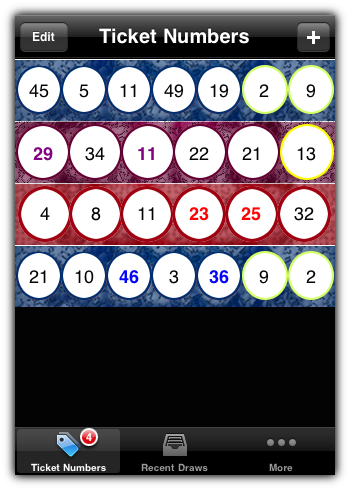 How to use Lottery Notify
It's really simple. Buy your lottery tickets as usual from all good lottery outlets. Enter the numbers for either the Lotto, EuroMillions or Thunderball into the Lottery Notify app. That's it. Oh, you might want to tell the app only to tell you about results in social hours (9am through 10pm) just in case your sleep is precious to you.
If you want, you can use the interface to keep track of the most recent draws, and highlight which of the balls on each of your tickets have matched the most recent draw. Handy that.
Alright I'm sold, how do I get my hands on it?
It's available right now on the UK App Store. It costs 59p of your hard earned cash. Download Lottery Notify (using ITunes App Store)

I've got some questions...
Follow me on Twitter @robwhistler or contact me at rwhistler AT gmail.com.